I believe a therapist's background, education and life-experience is vit ally important to anyone choosing a therapis t, so I'll begin with an outlin e of my education and degrees. Then, continuing on down the line I'll write about my major work experiences and personal life experiences.
But first
, since I have LCSW initials after my name (along with a BA and MA) let me explain exactly "Wh at
IS
an LCSW?" and wha t kind of therapy/counseling we do.
LCSW stands for a Licensed Clinical Social Worker , one who is educated, trained, and reimbursed by insurances for doing psychotherapy. And no, contrary to what you may have read elsewhere (as I recently did!), we do not usually work in government agencies giving out food stamps. That is a very respectable job, but is done by either undergrad social workers (BSW) or master's-level social workers (L M SW). Let me explain further.

Being an
LCSW means earning a master's in
Clinical
Social Work
and
further
, a 2-year period of psychological counseling work under clinical supervision. Then a major exam (much like a bar exam) is passed, and voila! You are qualified, certified and licensed by the state of Arkansas to proudly put LCSW after your name.
If you choose, you can go immediately into private practice and be eligible to receive reimbursement by insurance companies. However , most people don't; it usually works best to get more variety/diverse work experiences and to develop referral sources.

Being an LCSW also involves attending 48 hours of certified teaching events (seminars, classes, or oneself teaching a class) every two years. This certification is presented as proof of the required continuing education hours to the Arkansas Social Work Licensing Board, for verification that the courses meet the standards of professional education suitable for a psychotherapist. The only required continuing education is three hours in Professional Ethics – which must be repeated every two years.
Social Workers have the lowest percentage of reported violations of client privileges of all other professions. Something to be very proud of and I am!
So as you can see, LCSW's are extensively trained and continuously educated – including the strict requirement for ethics training in a field where the non-violation of a client's confidentiality, their physical self and their emotional psyche – is paramount to their wellbeing.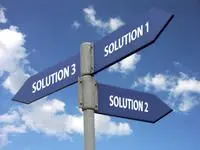 The difference in other masters-level professions is: psychological examiners have a masters in psychology, with the focus being on testing, which is what they primarily do. Licensed Professional Counselors (LPCs) have a similar education/training background as LCSWs; they too do psychological counseling. PhD psychologists have many more academic hours and receive more insurance reimbursement for their services.
None of the above, including LCSWs, can prescribe medications; but all have the ability to refer to a psychiatrist for medication management; which is mostly what psychiatrists' do nowadays – prescribe meds do med checks.
In recent years I've also incorporated many coaching techniques into my work, which is invaluable in Brief Solution-Focused therapy. I've also focused on relationship counseling (marital or otherwise) and taught Marriage & Family Therapy Theory in the graduate school at UALR as an adjunct professor.
In this field for 30 years, my greatest education came from the diverse settings I worked in -- before going exclusively into private practice in 1989. My work remains constantly interesting and a constant growth experience for me also.
My other master's degree (MA) is in Writing, another love in my life! In my practice I often encourage "journaling" as a way of problem-solving. Dialoguing with the past, or a letter to oneself at different ages, or creating pages of the stepping-stones in one's life are but a few methods for uncovering patterns and healing past/present pain.
Writing Therapy is a remarkable tool for overcoming negative childhood experiences and re-designing the narrative of one's life story in a more positive way. I also encourage daily journaling – writing "out" thoughts and feeling, both positive and negative -- as a therapeutic technique in my work with clients. I myself journal every day, as well as write articles for different publications.
WORK EXPERIENCE & BIO
My career started with my grad school internship at the former Elizabeth Mitchell Children's Center, which later morphed into the Center for Youth & Families. From there I progressed to (in order): Foster Care for Central Arkansas, involving counseling both foster parents and foster children. Next: UAMS with high-risk pregnant women and pregnant adolescents and families, helping ensure family health and stability. Next: Juvenile Justice Center (tough work!), with juvenile adolescents and their families.
Eventually running out of energy working in crisis situations, I turned my career path in a different direction – nutrition and healthy weight loss! Buying a national franchise Diet Center (they're still around), I did psychological counseling (are you feeding your body or your empty heart?) and nutrition education – teaching the benefits of eating healthy, unprocessed foods. I also taught visualization classes and discovered that the dieters who visualized on a regular basis lost more weight and faster!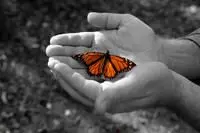 I watched women (mostly) transform from low self-esteem, cynical people into confident, productive, happier individuals. Losing weight is a holistic process involving mind, body and spirit transformation. Unless we learn the reasons
why
we overeat
, our old mental/emotional patterns return and so does the weight.
Again ready to move on, I returned to working in different medical settings, counseling patients with a wide range of challenges arising from illness. I also contracted with a mental health center -- which then boosted me right into private practice.
After my extensive and diverse work experiences, I had a solid referral base and successfully opened my private practice in 1989. Which has been a prospering and growth experience for me -- to this day I'm still interested and learning from each client I see. I work with a wide range of client's problems: relationship issues (all genders), divorce recovery, depression/anxiety, grief & loss, and illness/cancer issues. Which is a good segue into the next portion of my bio and life experience.
CANCER RECOVERY
In 1993 I was diagnosed with ovarian cancer, much to my surprise because I already ate brown rice and tofu and exercised regularly. A cancer diagnosis can leave one feeling quite overwhelmed and prone to utter panic. I made one big decision immediately: have surgery ASAP to debulk the tumor and check for metastases. After that, I would see.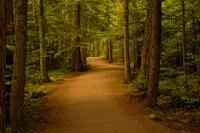 In spite of dire predictions by doctors, I chose NOT to do the prescribed chemo and radiation path, but ra th er to go the nutritional/detoxification route. This was almost totally unheard of in those days, but I was absolute in my faith that r eal, organic and unprocessed foods; plus rigorous and regular detoxing of my toxic body – would lead to regaining my health. I starte d my long healing journey.
How was I so certain? My experience at the Diet Center with the miracles I witnessed from a moderate vegetarian organic diet, exercising and daily visualization. I had no doubts whatsoever of the "pharmacy" we already have contained in our bodies, nor of the mind/body/spirit connection.
A bona-fide doctor in New York City had the tried and true program of nutrition and detoxification that I was looking for. Highly respected in the northeast, he believed as I did: that if the body is clean of toxins and only real foods are put in, then it will recover itself.
SHOCK AND AWE: I was testing free and clear of any cancer in less than a year, to the surprise of my doctors here in Little Rock and many other people.
That was 24 years ago, and I'm still here!
I was invited to speak at St. Vincents Infirmary for Cancer Recovery Day a few years back (on
Laughter is Good Medicine
). I've given many talks and seminars on my cancer recovery experience, in partic ul ar the physical/health benfits of daily laughing -- loud and long! (Read Norman Cousins
Anatomy of an Illness
.) I've also publ i sh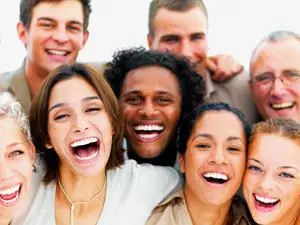 e d
The Wellness Newsletter
– chronicling not only my experience but the stories of other people and modalities.
Which brings up the differing beliefs of people, and their importance. When I work with cancer clients, I do not push my treatment preferences on them; rather, I honor their own beliefs –whether chemo or alternative treatments. Whatever one believes in their "heart-of-hearts" works best for them. Other's super-imposed beliefs do not work so well.
"Mind is the mirror that molds and makes,
And Man is Mind, and evermore he takes
The tool of thought, and, shaping what he wills,
Brings forth a thousand joys; a thousand ills;
He thinks in secret, and it comes to pass:
Environment is but his looking-glass." – Author Unknown
MY PERSONAL BIO
:
I'm so glad to be here and to have had all the experiences I've had. My one sister died of colon/liver cancer but my wonderful older brother is very much alive and well. Both my parents died 4 years ago. I've been divorced before and have also lost a husband to death. I have two grown daughters and two beautiful and entertaining grandchildren (to my sorry, they live in Ann Arbor, MI). My niece and her three gorgeous children live fairly close (a good thing!). Last but not least: I live with the most adorable little dog (a rescue) who seems to be a malty-poo Bijon mix, who walks me every day and keeps me laughing loudly (good for my health!)